September Luncheon with Alvin J. Williams, Ph.D. – Interim Dean for the Mitchell College of Business
2022,September 8
@
12:00 pm
–
1:00 pm
CDT
Please join the International Propeller Club, Port of Mobile as we host Alvin J. Williams, Ph.D. – Interim Dean for the Mitchell College of Business – to present and answer any questions about the Supply Chain and Logistics program and degree available through the Mitchell College of Business at the University of South Alabama.
Supply Chain & Logistics Management Major
The Supply Chain and Logistics Management (SCLM) major is designed to equip students with the skill sets necessary for successful careers in supply chain-related fields. As supply chain management becomes more seminal in competitive strategy, it is important for business leaders to have a strong appreciation for and understanding of the mechanics of supply chain and logistics management and the resulting impact on organizational performance. Given the global nature of supply chains, talent is needed to ensure the proper planning, implementation, and assessment of market-centered, adaptive, and agile supply chains worldwide.
Supply chain and logistics management employment opportunities are wide and varied. The following represents a small sampling of the specific types of jobs available to program graduates: procurement specialists; sourcing analysts; materials manager; sourcing commodity specialists; logistics customer service; transportation sourcing specialists; material coordinator; operations manager; inventory control; production scheduling; warehouse manager; logistics analysts; and quality manager.
Upon completion of the BSBA degree program in SCLM, students will be prepared to enter a wide-range of sectors, including manufacturing, distribution, services, and government. Additionally, the program provides a solid foundation for general MBA programs, as well as specialized programs in supply chain management, logistics management, production and operations management, distribution management, transportation, marketing, and related areas.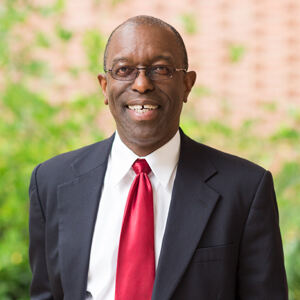 Dr. Alvin J. Williams
Interim Dean, Mitchell College of Business & Chair | Marketing & Quantitative Methods
Research Interests
Selected areas of research interest include: B2B marketing management, buyer-seller interfaces, supply chain integration, role of trust in supply chain management, application of creative problem-solving to sales and supply success, application of marketing and sales to supply chain performance. Past Editor, Journal of Supply Chain Management
Education
Ph.D., Marketing, University of Arkansas
M.A., Marketing, University of Alabama
B.S, Marketing, University of Southern Mississippi